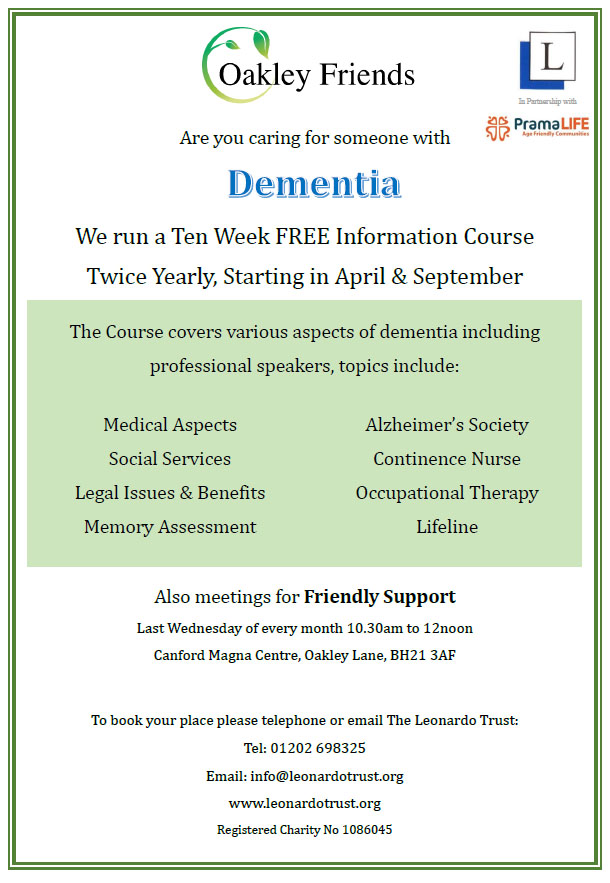 Oakley Friends are a volunteer based group of Carers and ex Carers caring for someone with Dementia. Based in East Dorset, our aim is to provide support and helpful advice to Carers to enable them to cope with the difficult tasks ahead of them.
The Group meets on the last Wednesday of each month at:
The Canford Magna Centre in Oakley Lane, Canford Magna, Nr Wimborne, Dorset.
The meeting starts with a friendly get together and discussions followed either with a professional speaker or just self-help advice. There is no restriction on where Carers live.
Twice a year we run a ten week course (April and September) for Carers, covering a wide ranges of topics ranging from carer and patient well being, to benefits, legal aspects and care organizations.
Download Application Form
Download Leaflet
If you would like to use our on-line form please click the button below.
Oakley Friends On-line Form